Welcome To The Dynamic Language of Math and E-Learning!!!
*
Students, for virtual instruction and support in Algebra-1
,
please join the Google Meet meeting by using the link or phone number sent through e-mail every Monday and Wednesday between 1-4 pm.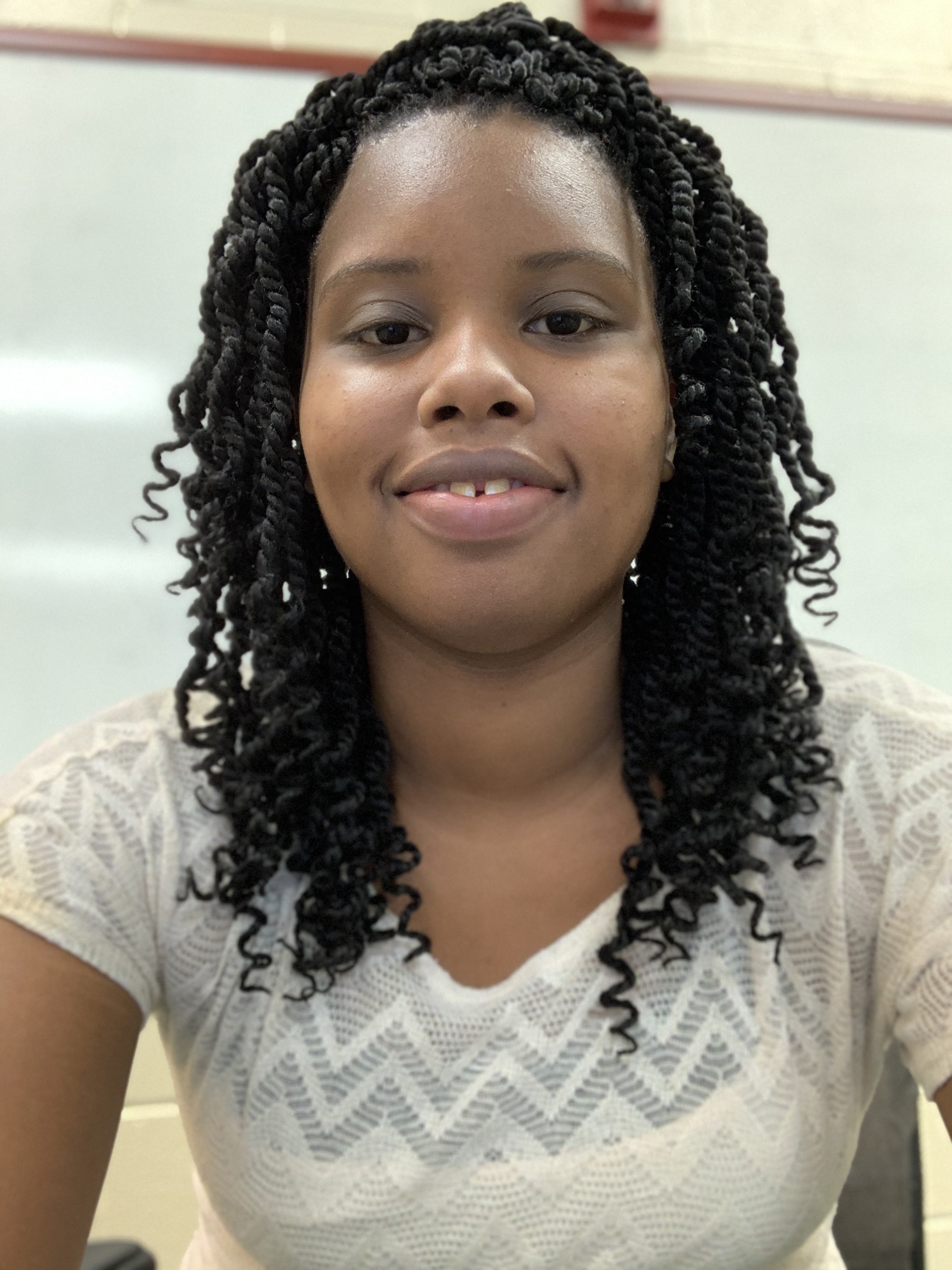 Brittany Galloway Algebra I Inclusion Teacher
ALL THINGS ARE POSSIBLE, IF YOU TRY AND REACH YOUR FULL POTENTIAL!!!
EDUCATION:
I have completed my Associates Degree in Civil Engineering .
I am a Senior Civil Engineering student at the University of Mississippi.
I am currently a Junior Engineering Management student at Grantham University.
EXPERIENCE:
I have been a teaching assistant since 2019.
I have also been tutoring in math since 2013 both grade school and college.
OBJECTIVE:
1. To improve students' academic performance.
2. To instill students with intrinsic motivation to learn.
3. To assist the school, i.e., administrators, teachers, students and support staff, to reach their academic and behavioral benchmarks and goals.
4. To instill Positive Action principles into students' cognitive, effective and behavioral learning domains.
5. To contribute to the teaching and achieving of core performance standards and outcomes - To improve students' behavior.
Monday - Thursday : 10 am to 10: 45 am and 12: 35 am to 1 pm
Fridays: 8 am to 8: 45 am and 11 am to 11:45 am
Instructions for accessing E-books
How to access E-books
· Go to Holly Springs School District Page
· Under School Tab –click on HSHS
· Under News and Events-Click Library
· Click on Links
o Access to MAGNOLIA
o Scroll to the bottom of page (Note: 2 portals for e-books)
Usernames and Passwords for E-Books
ABDO Digital
username: hollyspringshs
password: student
Lerner Digital eBooks
Email and Google Hangouts: bgalloway@hssd.k12.ms.us
Google Voice: 901-308-4396
**Lunch will be during the first portion of 5th period at 11:55 am to 12:30 pm**
**Students MUST BE logged back on by 12:30 pm for instructional time**
**5th period Instruction time will be from 12:30 pm to 1:25 pm**
ANNOUNCEMENTS:
All the work will be posted on USAtestprep every week.
All the grades will be posted in the power school. The grading cycle will be Thursday to Thursday.
Due date will be strictly followed for grading.
Pulling/Remediation Link:
Standard for the week (CED 1 & 4)
LESSONS:
USA TEST PREP (Work Uploaded)

EDGENUITY ( Advanced Math A)
Link to be followed:
Go to clever.com
Login as a student.
Select Holly Springs High School
Username and password both are student's lunch number.
Select USATestprep or Edgenuity.
For USATest prep, go to your class period and do uploaded assignments.
For Edgenuity, Select Advanced Math A and complete 5 lessons for the week May 4 - May 8 .
Help Session:
Please email me first if you need any help