Dress for Success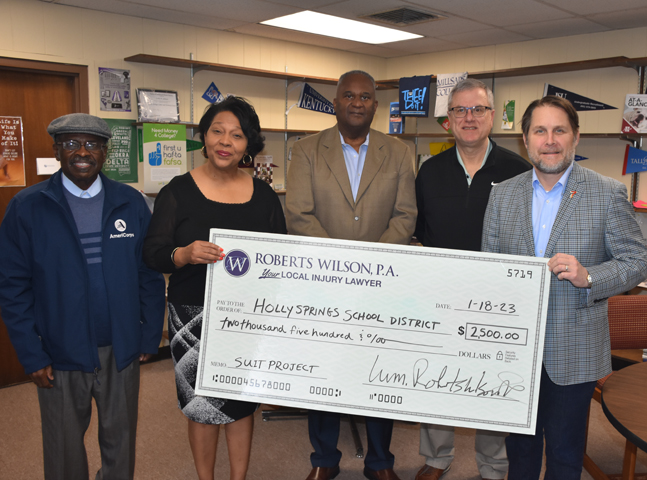 ---
Dress for Success
The Holly Springs School District received a $2,500 contribution from Roberts Wilson, P.A., for the suit
project at Holly Springs High School. The "Dress for Success" project provides new tailor-fitted suits to
young men in the senior class as they embark on their future – college interviews, job interviews,
careers. A mentoring program will also be conducted monthly leading up to graduation in May. Dr. Irene
Turnage, superintendent of education, said the entire project helps instill confidence in the young men
as they begin life after high school graduation. Pictured, from left, are Rev. R.J. Wilson, community
volunteer and coordinator of the project; Dr. Irene Turnage; Cravin Turnage, principal at Holly Springs
High School; Barry Burleson, communications coordinator for the school district; and Roberts Wilson.