State Track Medalists
---
Holly High athletes win medals at State Meet
Two Holly Springs High School sophomores combined to win five medals at the Mississippi High School Activities Association Class 3A State Track and Field Meet May 10 at Pearl.
Tiara Leverson placed second in the 400 meter dash (1:00.37), third in the 200 meter dash (26.01) and third in the high jump (5-02). Tray Kinkle took the top prize, the gold medal, in the 200 meter dash (22.14) and finished second in the 400 meter dash (50.13).
The Holly Springs High School boys 4x800 relay team, three juniors and one sophomore, also medaled as Jim Garcia-Espino, Jatavis Walker, Jason Jeffries and Jermaine Henderson ran their way to a third-place finish (9:19.54) at the State Meet.
Track coaches at Holly Springs High School are Maxine Tucker and Brandi Woodson (girls) and Clifford Brown (boys).
Both the Hawks and Lady Hawks have won back-to-back District 2-3A track and field championships, plus several Holly High athletes advanced to the regional, north and state meets. The boys' team finished as both regional and north runner-up and then fifth in the state out of 28 schools competing. The girls' team placed third in the regional, fourth in the north and seventh in the state.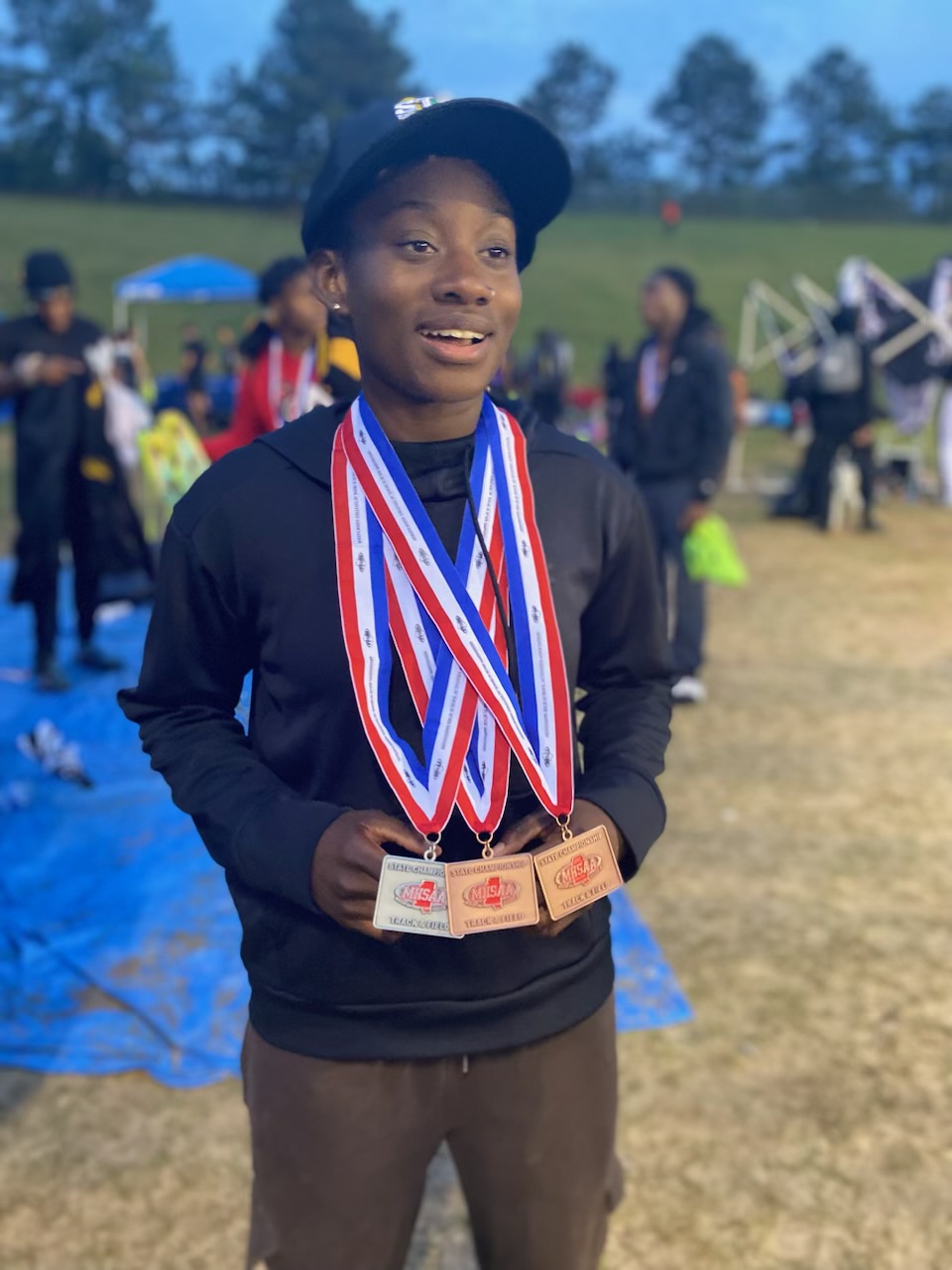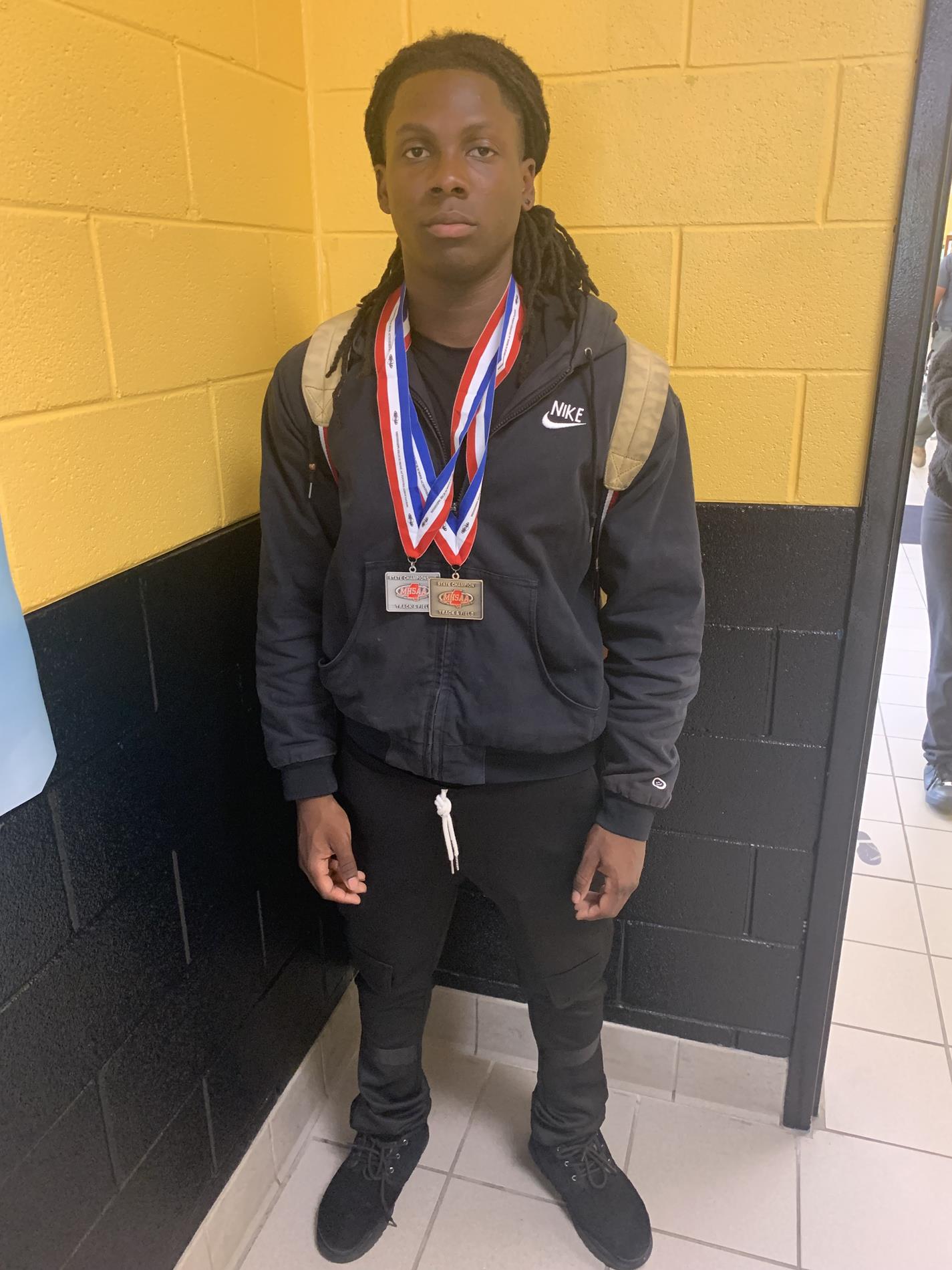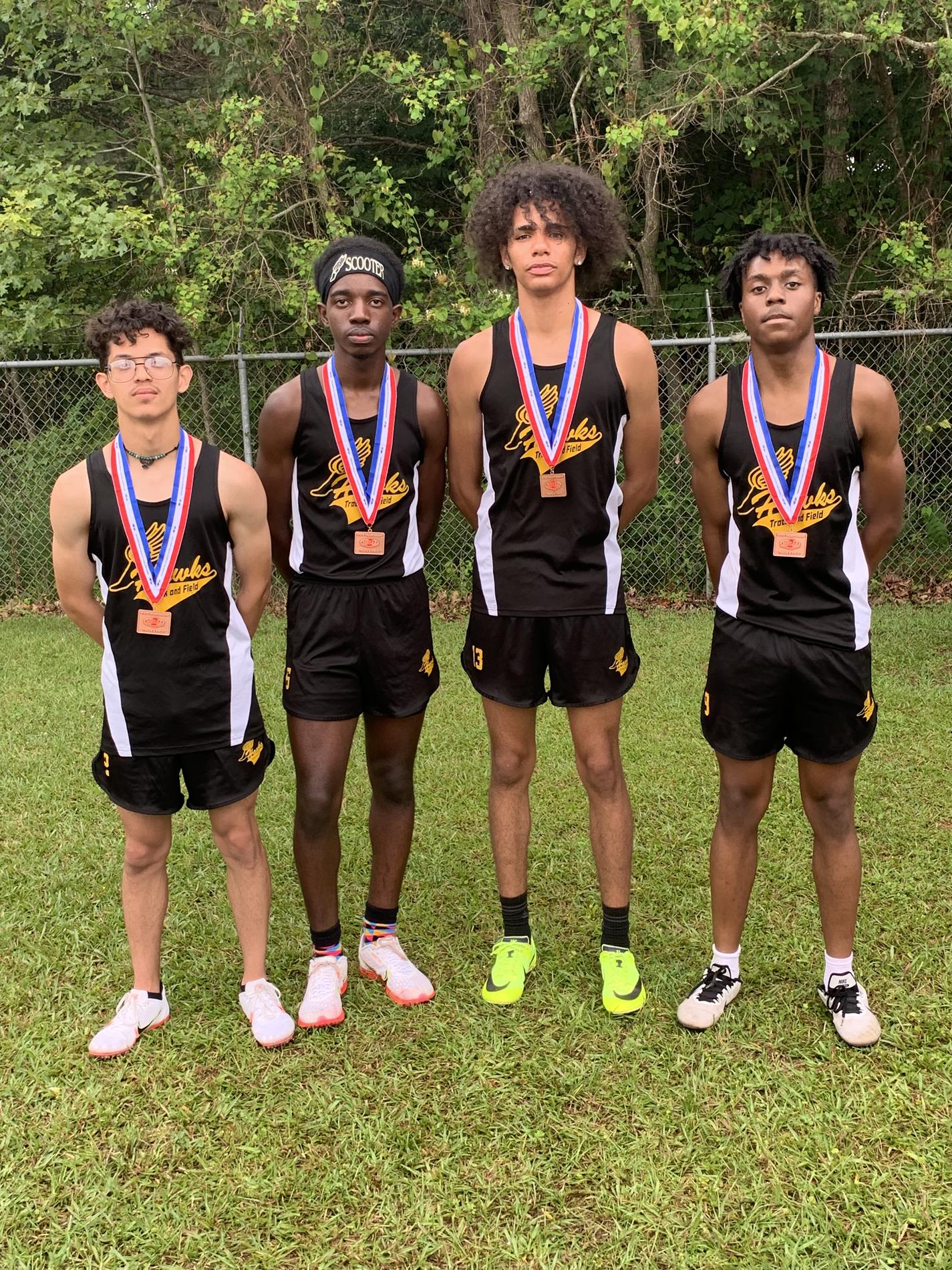 Jim Garcia-Espino, Jatavis Walker, Jason Jeffries and Jermaine Henderson